Online Proctoring and Privacy: How to Ensure Your Online Proctored Exam is Secure and Anonymous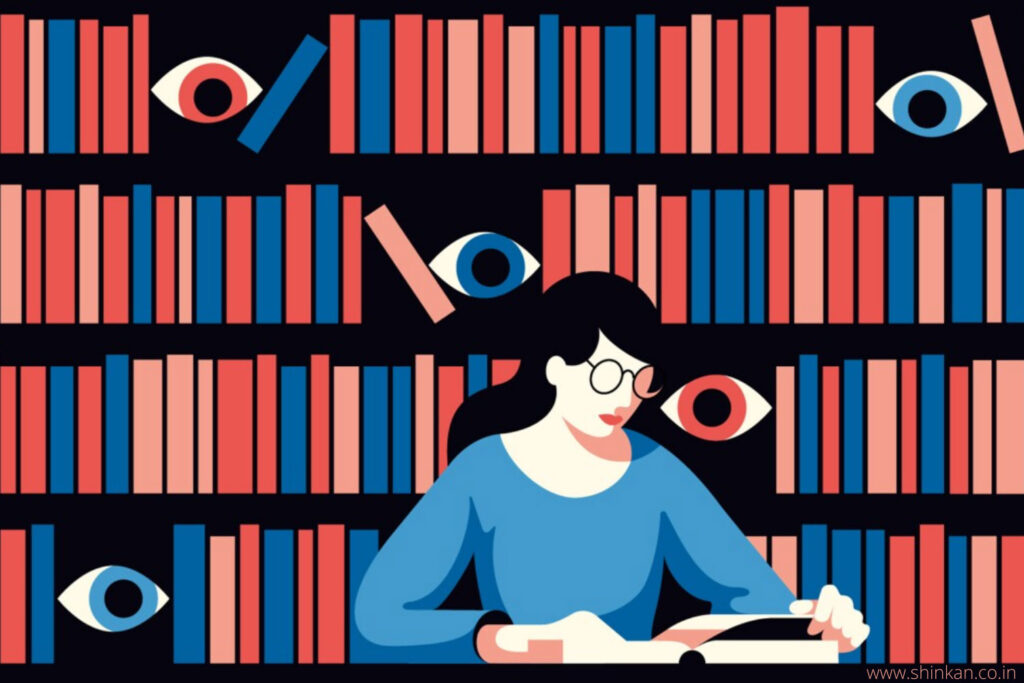 A push to conduct learning and examinations at home has been reported since Covid-19. Universities that previously evaluated examinations on campus or test centers are now doing so online. Additionally, instead of forcing candidates to visit a test location, universities and corporates are now taking tests online.
There is an obvious integrity issue for the universities as well as corporates while conducting these operations online. Will those who take tests at home do so honestly and without seeking out unapproved assistance? To promote honesty, many of these exams involve online proctoring, which monitors test-takers via video surveillance. However, this raises questions on privacy and data by both, the candidate as well as the university/corporate.
What Is Online Proctoring?
Online proctoring, also known as remote proctoring, uses a software that monitors candidates during remote exams. There are two applications for online proctoring:
Human Based Proctoring
AI Based Proctoring
How does Human-Based Proctoring Work?
 There are two techniques for conducting human proctoring:
Live Proctoring: During the exam, proctors can ask candidates to identify themselves, examine their surroundings, and look at their screens.
Record and Review Proctoring: Proctors do not speak to candidates while the exam is being taken. After the exam, they watch the web-cam recordings.
Both techniques rely heavily on people, which prevents them from being used for large scale examinations. The most reliable and scalable approach is AI-Proctoring, often known as Auto Proctoring, because it eliminates human proctors.
How Does AI-Based Proctoring Work?
As technology evolves, newer online proctoring software is now available to conduct online tests. However, most of these solutions track candidates' laptops, smartphones, tablets, throughout an examination. It also tracks pupil movements, record candidates' keystrokes, track their screen displays, and monitor their search results in addition to their surroundings and physical behavior.
Institutions and corporates are shifting to online proctoring as a matter of academic integrity to stop cheating. However, the dangers of trading all the walls in the school for monitoring platforms could be more significant than most institutions anticipated.
Despite the apparent benefits, however, there is an unwillingness in some circles; to transition into this new mode of examination:
Infrastructure and Bandwidth issues
Credibility of remote proctoring systems to identify fraudulent exam attempts
Shift from the traditional pen-and-paper exams to online computer-based exams
Security and Privacy concerns
Content leaks
Shinkan continues to expand its online services. The need to ensure the integrity of the online exam by using remote proctoring is now more vital than ever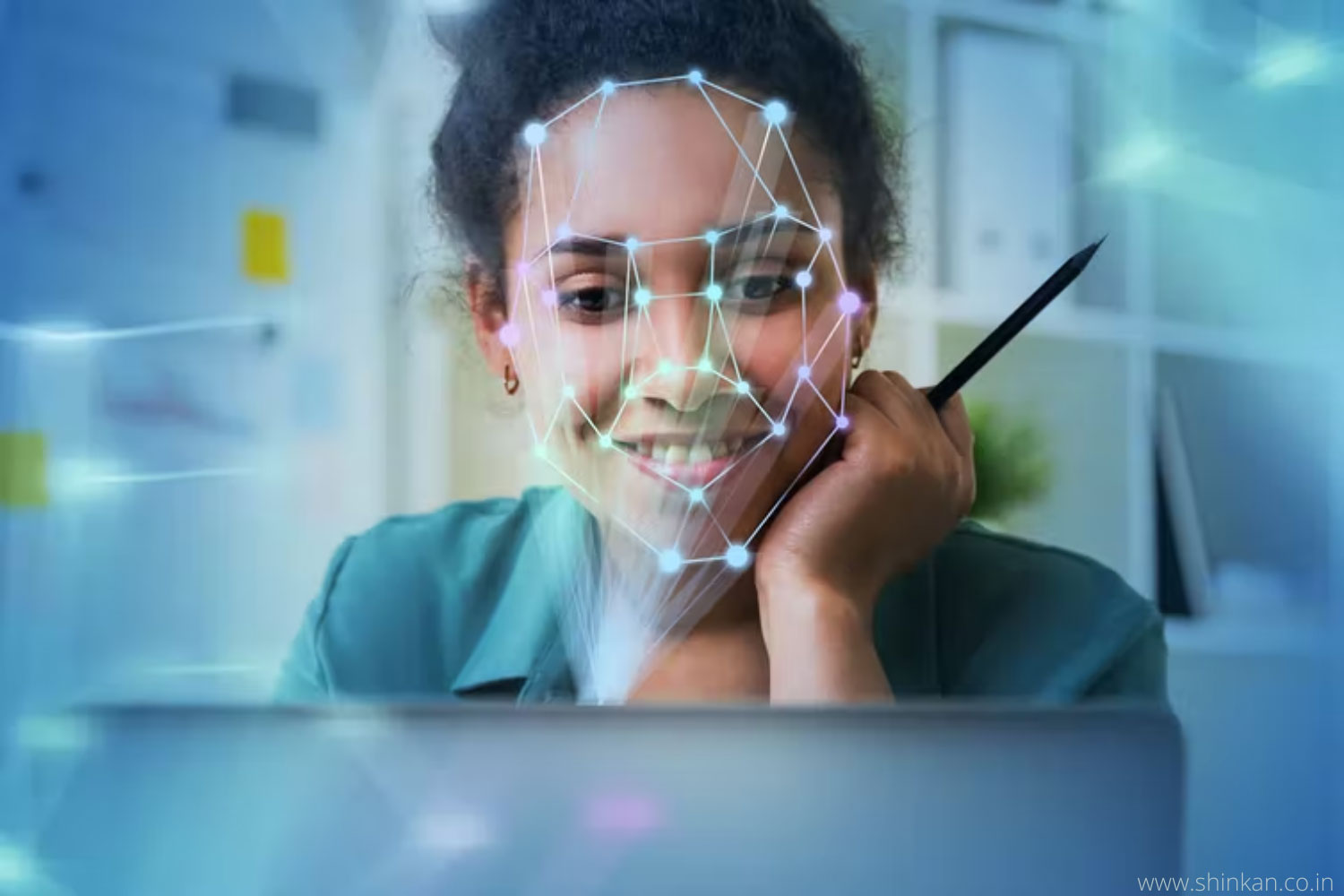 Common Data Privacy Concerns
Students are naturally wary of this activity when reports about data leaks, hacks, or security issues are consistently in the air. Any change can raise concerns, and this is especially true in the fear and anxiety-filled environment we currently live in. We, therefore, want to address a few of the issues that we are aware students face.
Candidates Concerns
Am I the focus of webcam monitoring?
Do you have access to my computer at all times?
Is someone always present to observe the exam?
Do I have to give the online proctoring firm my personal information?
Is my data being shared with other parties against my will?
Universities Concerns
Is there any insider involved in the data leak?
Does this data be shared elsewhere?
Is the software capable enough to bypass or prevent phishing attacks?
Is my data been secured and encrypted by the company server?
What causes the privacy concerns during an AI-Proctored Exam?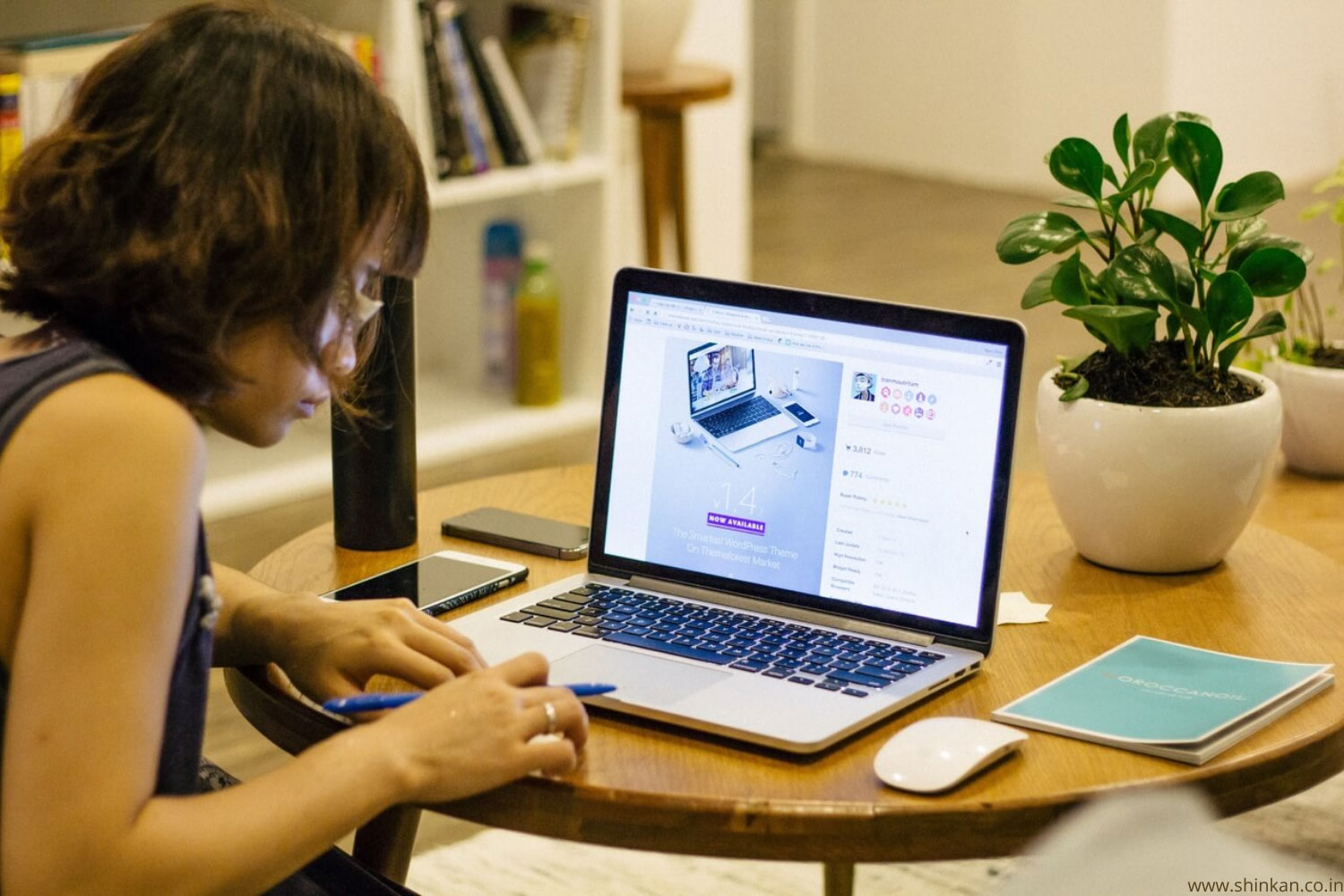 In case of live proctoring, a human proctor watches or reviews the video to spot violations and take the necessary action.
Many proctoring programs additionally keep an eye on the candidate's test system in addition to continuing to watch the test-taker to make sure they are not using the system or the internet to access any restricted resources.
All of these may result in the following intrusion scenarios:
Proctor can see the test-taker which is frequently a private place.
Candidates may find it a bit weird to watch a video of the proctor staring at them constantly.
Test-taker's access via the proctoring tool and increased worry over access to private or confidential information on the computer.
How to safeguard oneself from intrusion?
Fortunately, all of these scenarios can be dealt with by the delicate design of the implementation. The following points must be taken into consideration when implementing a proctoring tool:
1. Avoid Using Live or Human Proctoring: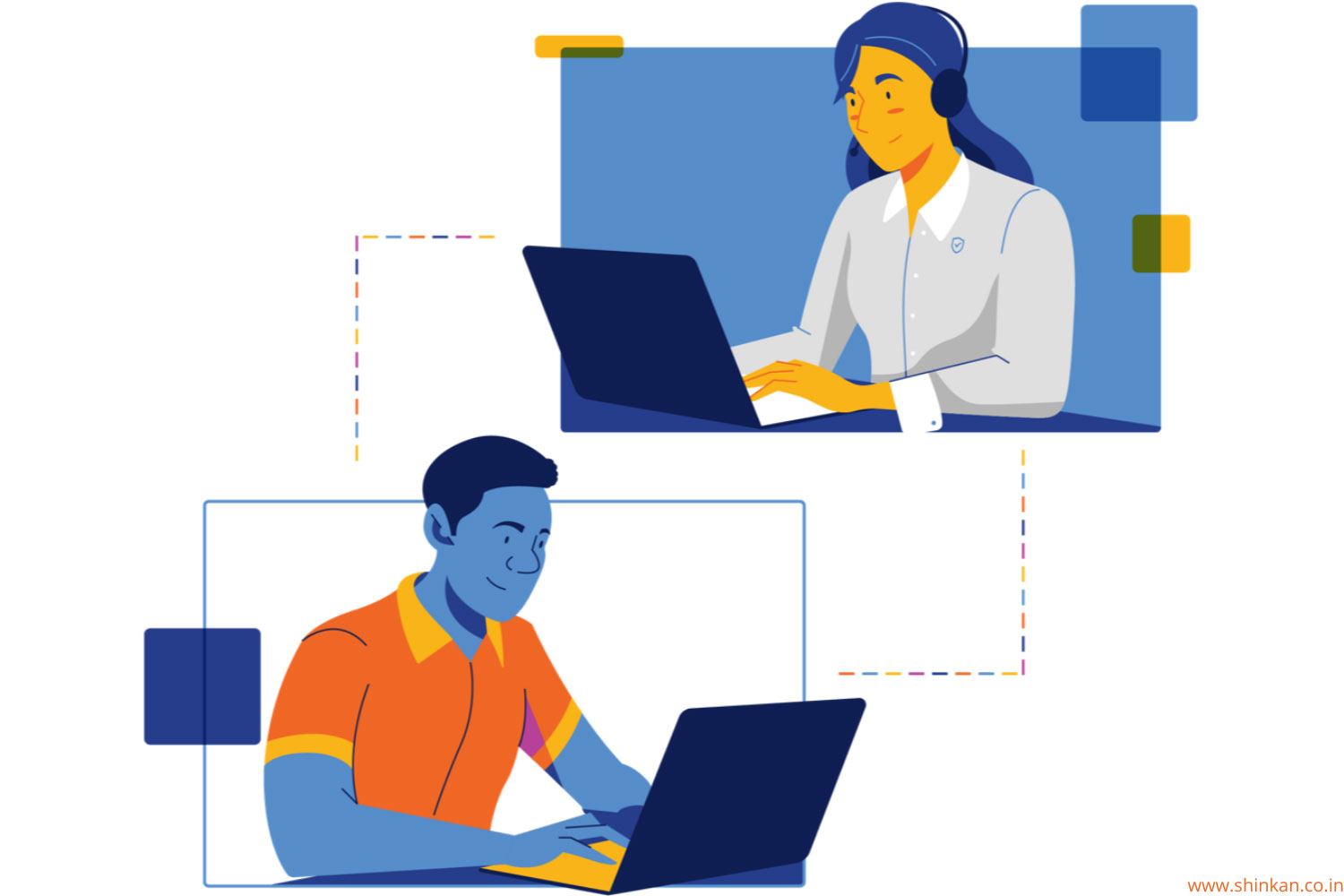 As we are already aware, Proctor can see the test-taker's space and observe the environment, usually a private area. They also have access to the computer system of the test taker which normally has confidential and private information.
In the case of the human proctoring exam, the candidate needs to ensure the following things.
Ensure that the test-taker is fully aware of the space in which the test will be performed. You should not use earbuds, headphones, or any other kind of audio equipment. It would be best if you did not talk to anyone else via any method.
There should be no need for a test taker to download any new software or applications on their device. Proctoring platform must offer all the benefits of secure proctoring without requiring the test-taker to download intruding software. This is possible through a well-designed blend of technological and review/monitoring methods.
Carefully select your seating spot:
Set your spot such as to avoid any intrusion into the privacy of your home. The ideal scenario is for the test taker to sit with their back against a wall to eliminate the requirement for the test-taker to see the space behind the test-taker.
2. Use only AI-based Proctoring systems:
AI Proctoring is known to be the most trustworthy proctoring technology. Here, AI monitors test-takers throughout exams in place of a human to deter cheating and safeguard integrity, providing the following three major advantages:
Improved Accuracy: Free from human-errors
conversing with others while taking a test
Moving away from the webcam's view
click somewhere else besides the exam page
Any irregularities the AI found are reported to the exam administrator after the test has ended.
Shinkan Edge offers distinctive proctoring software that fosters a culture that actively opposes cheating. By encouraging applicants to take an honest exam and taking the initiative to establish a secure environment with total transparency, Shinkan fosters a sense of responsibility among all stakeholders.
Before entering the exam, space candidates are introduced to the software, then they must   register their voice print to the Shinkan server by visiting Shinkan's candidate registration page along with other details like face registration, handwriting registration and other basic details .
Schools can choose to make the initial voice print registration calls made by the webcam and have candidates show an ID issued by the school when they call in. In case of corporates, a government ID is mandatory.
Shinkan records the webcam session, and for a limited time—only 30 days—your school or company can simply see the cheating occurrences in the report Shinkan sends them. The entire data is deleted from Shinkan's server at the end of the 30-day period, making it impossible for Shinkan or the school to access it.
Final Words
The online proctoring method we use at Shinkan has successfully delivered many assessments, exams and basic tests. All proctored by our online proctoring software Shinkan Edge. Shinkan's proctoring technology makes sure that the test taker and educators enjoy the ease of taking an exam remotely, without risking any privacy, regardless of how serious the exam being delivered is.
Proctoring online is nothing new. It has existed for many years. Our top priorities at Shinkan have always been to maintain user privacy, protect the integrity of assessments, and provide candidates, educators and corporates all around the world with a credible online testing environment.
What is artificial intelligence based proctoring?
The use of human based proctoring technology enables examination takers to be seen remotely. Instead of having a human proctor the students online, this can now be done through AI. AI Proctoring software like Shinkan Edge make it possible for anyone to remote supervise students.
What can an online proctor see?
Exams that are proctored by are timed and administered while your computer's desktop, webcam video, and audio are being observed by proctoring software. The proctoring service receives and reviews the data captured by the program.
How does the proctor detect cheating?
Examiners can employ AI based proctoring software, as we've already mentioned, to monitor candidates' actions that might suggest exam cheating. The software uses the webcam on a computer to accomplish this. On the other hand, AI Proctoring software can quickly identify screen behaviors like screen mirroring and other activities.